DHA Veg Powder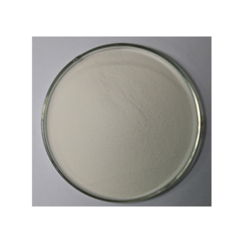 DHA Veg Powder
Price And Quantity
Kilograms/Kilograms

1000.00 - 4200.00 INR
Product Description
Docosahexaenoic acid is an omega-3 fatty acid that is a primary structural component of the human brain, cerebral cortex, skin, , testicles and retina.
Formula - C22H32O2Molar Mass - 328.488 g/mol Melting Point -44 C Density - 943 kg/mBoiling Point 446.7 C Classification: Omega-3 fatty acid

DHA omega-3 is naturally found throughout the body and is most abundant in the brain, eyes and heart. Just as calcium is essential for building strong bones, DHA ensures that the cells in the brain, retina, heart and other parts of the nervous system develop and function properly through all stages of life.

DHA is a structural fat, making up approximately 30% of the structural fats in the gray matter of the brain and 97% of the omega-3's in the brain.
Studies have shown that DHA plays a role in:
Infant mental development
Brain and nervous system development and function
Supporting the mental function of children and adults throughout life
Possible role for DHA in some behavioral and mood disorders affecting both children and adults
DHA is a major structural fat in the retina of the eye and it plays an important role in both infant visual development and visual function throughout life.
Studies have shown that DHA plays a role in:
Infant visual function and visual development
DHA may play a role in adult eye health
DHA is a key component of the heart, especially in the conducting tissue, and is important for heart health throughout life.*
Studies have shown that DHA plays a role in:
Maintaining normal triglyceride levels, heart rate and blood pressure
Product details

| | |
| --- | --- |
| Boiling Point | 446.7 Deg C |
| Packaging Type | Plastic Container |
| Brand | Herbo Nutra |
| Form | Powder |
| Density | 943 kg/m3 |
| Packaging Size | 5 Kg and 25 Kg |
| Molar Mass | 328.488 g/mol |
| Melting Point | 44 Deg C |
| Classification | Omega-3 fatty acid |